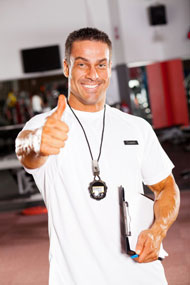 They are the main point of reference for students at school
Back to the Physical Education Teachers Toolkits
Sport as a Mean of Social Inclusion, Including Communication Strategies with Parents
A Toolkit for Physical Education Teacher

3. Build "Partnership" with parents
The social composition of schools and classrooms is deeply changing that is why it is very important to create an optimum learning environment so that all students can learn well. The concept of inclusive education has become more and more important in recent years. Through an inclusive education, teachers, parents and all the subjects involved in the education system aim at creating a different culture among students to achieve social equity and establish inclusive societies. The success of creating inclusive education depends on agreements between parents and teachers on a common vision, in this way parents and teachers can be resources in support of inclusion. Supporting the inclusion process means accepting diversity and taking an active role in the lives of students. That is why partnerships are very important.

These partnerships should
• Improve the school offer
• Be based on respect and trust
• Make all the families active participants in school life

Effective partnerships could be carried out through:
• Auditing of the existing practices
• Setting goals
• Ensuring effective communication

The initiatives for a partnership must come from the school. Due to the peculiarity of the subject taught, Physical Education teachers can get in touch with students in a less "formal" atmosphere that might be perfectly suitable for the purpose: they might set up a meaningful dialogue in order to develop awareness of the concept of "social inclusion" through sport. The purpose can be achieved by programming a meeting at least once a year".
Learning Objective
This step aims at promoting awareness of the concept of the social inclusion
Online Resources