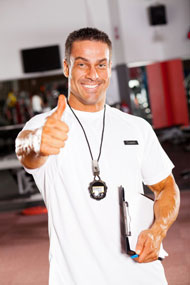 They are the main point of reference for students at school
Back to the Physical Education Teachers Toolkits
Sport as a Mean of Social Inclusion, Including Communication Strategies with Parents
A Toolkit for Physical Education Teacher

10. Create a partnership between a city school and a school near the sea or the mountain
Allow disadvantaged students who have never gone to the sea or to the mountain to go and discover sporting activities such as ski and windsurfing. In exchange, the other students could come for a "cultural trip" to the city.
Both schools would take advantage of this experience, meet new people, learn to accept the differences and the foreigners. This experience could be supervised by the Physical Education teachers, a report made each day could, in its way, involve the parents.
Learning Objective
Create an exchange between two different ways of life and teach students new sporting activities while showing them the importance and the benefits of inclusion.
Online Resources
"Sport and…"This website shows the importance of sports and in which way it can be helpful.
Cottage by the seaThis website shows an initiative that aims to help disadvantaged children by offering them different programs. The aim is to develop their self-awareness, confidence and resilience.