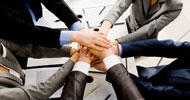 As a result of the exploitation activity a number of associated partners officially joined the project in order to contribute to the improvement of the project impact on their target groups, and to ensure the project sustainability by continued use of the project deliverables over the next years.

The associate partners of the Not Only Fair Play project are organisations interested in the promotion of sport at school. All associated partners share the project objectives and are willing to contribute to their achievement.

Institutions and organisations interested in becoming associated partners of the Not Ony Fair Play project can contact the national coordinators of the project.
Back to the Associated Partners
NAME OF THE ORGANISATION
I.E.S. Felipe de Bordon
TYPE OF INSTITUTION
Public High School
ADDRESS
C/CRONISTA RUIZ MATEOS
WEB SITE
www.iesfelipedeborbon.com
NAME OF CONTACT PERSON 1
Jose Juan Garcia BOX
EMAIL OF CONTACT PERSON 1
NAME OF CONTACT PERSON 2
Francisco Jose Salazar Valenzuela
EMAIL OF CONTACT PERSON 2
BRIEF DESCRIPTION OF THE ORGANISATION
Our school is placed in a rural area near Murcia capital in the south east of Spain. With an economy based in agricultural and factories supports. We are a long life experience in European project since 2001 with our students who have ages between 12 to 18. We are 7 teachers and 720 students with a low impact of foreign students from Ecuador, Morocco and Colombia.
We have a tradition in exchanging students to France and England every year for one week.
HOW THE ORGANISATION WILL CONTRIBUTE TO THE DISSEMINATION AND EXPLOITATION OF THE PROJECT RESULTS
Music, phiscologist, art, history, language, sports has a traditional implication in all our project during last years. We have an open perspective about changing habits which has a positive impact in our students. We believe in the power of promote healthy habits among our students.