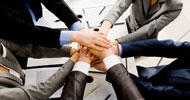 As a result of the exploitation activity a number of associated partners officially joined the project in order to contribute to the improvement of the project impact on their target groups, and to ensure the project sustainability by continued use of the project deliverables over the next years.

The associate partners of the Not Only Fair Play project are organisations interested in the promotion of sport at school. All associated partners share the project objectives and are willing to contribute to their achievement.

Institutions and organisations interested in becoming associated partners of the Not Ony Fair Play project can contact the national coordinators of the project.
Back to the Associated Partners
NAME OF THE ORGANISATION
ProBikeAddiction
TYPE OF INSTITUTION
Sport Organisation
NAME OF CONTACT PERSON 1
Ioana Popa
EMAIL OF CONTACT PERSON 1
BRIEF DESCRIPTION OF THE ORGANISATION
ProBikeAddiction promotes cycling through weekly courses of cycling and guided cycling tours, organised thematically or customised according to the group, service, consulting and training for the safety of the bike-rider (mechanical engineering and behaviour in traffic).
ProBikeAddiction Association is a member of the Romanian Cyclists Federation (FBR), affiliated to the European Cyclists Federation.
HOW THE ORGANISATION WILL CONTRIBUTE TO THE DISSEMINATION AND EXPLOITATION OF THE PROJECT RESULTS
• Exchange of experience and expertise during and after the project
• Participation in the Dissemination of the project information
• Promotion of the information about the project to our network of contacts
• Contribution to exploitation and sustainability of the project results
• Support and expertise in organisation of sports events