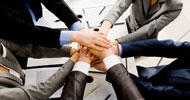 As a result of the exploitation activity a number of associated partners officially joined the project in order to contribute to the improvement of the project impact on their target groups, and to ensure the project sustainability by continued use of the project deliverables over the next years.

The associate partners of the Not Only Fair Play project are organisations interested in the promotion of sport at school. All associated partners share the project objectives and are willing to contribute to their achievement.

Institutions and organisations interested in becoming associated partners of the Not Ony Fair Play project can contact the national coordinators of the project.
Back to the Associated Partners
NAME OF THE ORGANISATION
Pomeranian Federation of Sport
TYPE OF INSTITUTION
Sport Organisation
ADDRESS
80-213 Gdańsk, al. Zwycięstwa 51
NAME OF CONTACT PERSON 1
Jarosław Mazurowski
EMAIL OF CONTACT PERSON 1
NAME OF CONTACT PERSON 2
Karol Skolimowski
EMAIL OF CONTACT PERSON 2
BRIEF DESCRIPTION OF THE ORGANISATION
Pomeranian Federation of Sport in Gdansk is a non-governmental organization working in the field of training of children and young people who are very talented in sports.
The institution implements programs of the Pomeranian Voivodeship's local authorities and programs of the Ministry of Sport and Tourism of the Republic of Poland. It also organizes inter-club training throughout the Pomeranian Voivodeship, outside the voivodeship and occasionally also abroad.
Annually, the institution performs more than 1,000 actions related to the competition and training sessions, attended by approx. 10,000 athletes.
HOW THE ORGANISATION WILL CONTRIBUTE TO THE DISSEMINATION AND EXPLOITATION OF THE PROJECT RESULTS
- Promotion of the project among the cooperating institutions.
- Sharing knowledge and experiences.