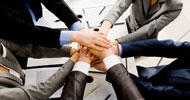 As a result of the exploitation activity a number of associated partners officially joined the project in order to contribute to the improvement of the project impact on their target groups, and to ensure the project sustainability by continued use of the project deliverables over the next years.

The associate partners of the Not Only Fair Play project are organisations interested in the promotion of sport at school. All associated partners share the project objectives and are willing to contribute to their achievement.

Institutions and organisations interested in becoming associated partners of the Not Ony Fair Play project can contact the national coordinators of the project.
Back to the Associated Partners
NAME OF THE ORGANISATION
The Primary and Lower Secondary Education Complex No. 2 in Gdansk
TYPE OF INSTITUTION
Public School
ADDRESS
80-177 Gdańsk, ul. Stolema 59
NAME OF CONTACT PERSON 1
Karolina Skowerska - Woloszczuk
EMAIL OF CONTACT PERSON 1
NAME OF CONTACT PERSON 2
Beata Pastuszko
EMAIL OF CONTACT PERSON 2
BRIEF DESCRIPTION OF THE ORGANISATION
The Primary and Lower Secondary Education Complex No. 2 educates and teaches in the spirit of tolerance, respect for human and moral values, openness to the cultures and traditions of other nations. The school motivates the young people to be active in different areas of education.

A specific feature of the school is the functioning of integration classes. The atmosphere of acceptance and tolerance helps students with disabilities to learn together with healthy students. The school is located in a modern and spacious building, which is accessible for disabled students.

Sport and physical education are the important part of the teaching process. The school has facilities, such as: a gym, modern sportfield and fitness room. Students are successful in many sports, for example badminton, basketball, judo.
HOW THE ORGANISATION WILL CONTRIBUTE TO THE DISSEMINATION AND EXPLOITATION OF THE PROJECT RESULTS
- Dissemination of information about the project among teachers.
- Information about the project on the school website.
- Information about the project in the school newspaper located in the school lobby.