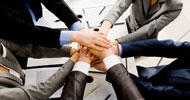 As a result of the exploitation activity a number of associated partners officially joined the project in order to contribute to the improvement of the project impact on their target groups, and to ensure the project sustainability by continued use of the project deliverables over the next years.

The associate partners of the Not Only Fair Play project are organisations interested in the promotion of sport at school. All associated partners share the project objectives and are willing to contribute to their achievement.

Institutions and organisations interested in becoming associated partners of the Not Ony Fair Play project can contact the national coordinators of the project.
Back to the Associated Partners
NAME OF THE ORGANISATION
Abertay University
TYPE OF INSTITUTION
Higher Education
ADDRESS
40 Bell Street, Dundee, DD1 1HG
NAME OF CONTACT PERSON 1
Andrea Cameron
EMAIL OF CONTACT PERSON 1
NAME OF CONTACT PERSON 2
Scott Hardie
EMAIL OF CONTACT PERSON 2
BRIEF DESCRIPTION OF THE ORGANISATION
Abertay is a small, modern university which focuses on:-
a. the student being at the heart of the learning experience;
b. conducting and apply research which has the capacity to have a real impact on those within communities with which we are involved;
c. enabling individuals from a wide range of backgrounds to benefit from engagement with our organisation.
HOW THE ORGANISATION WILL CONTRIBUTE TO THE DISSEMINATION AND EXPLOITATION OF THE PROJECT RESULTS
Abertay University will work in partnership with the Sport and Physical Education Departments of local colleges and schools in respect of developing materials to support transition and articulation into further and higher education that enable young people to develop their full potential. The university will also support research projects or evaluation of initiatives that examine heightening physical activity participation levels in youths.