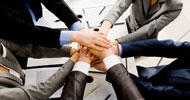 As a result of the exploitation activity a number of associated partners officially joined the project in order to contribute to the improvement of the project impact on their target groups, and to ensure the project sustainability by continued use of the project deliverables over the next years.

The associate partners of the Not Only Fair Play project are organisations interested in the promotion of sport at school. All associated partners share the project objectives and are willing to contribute to their achievement.

Institutions and organisations interested in becoming associated partners of the Not Ony Fair Play project can contact the national coordinators of the project.
Back to the Associated Partners
NAME OF THE ORGANISATION
Circolo Velico Lucano Societa' Sportiva Dilettantistica
TYPE OF INSTITUTION
Sport organisation
ADDRESS
Via Lido snc 75025
WEB SITE
www.circolovelicolucano.it
NAME OF CONTACT PERSON 1
Micelli Raffaele
EMAIL OF CONTACT PERSON 1
BRIEF DESCRIPTION OF THE ORGANISATION
The Sailing Club "Lucano" is just a few metres from the natural reserve of Bosco Pantano. It is immersed in a splendid pine forest, just a few steps from a beautiful pristine beach.
This sports club aims at promoting the knowledge of the socio-cultural and natural environment through
the practice of sport as a pedagogical and educational tool. As such, it promotes sports activities, social inclusion and a healthy lifestyle. It offers the organization of school trips and promotes sports activities
such as sailing, swimming, water skiing, rowing, windsurfing, kiteboarding, orienteering,
horse riding and all other sports disciplines to boost the knowledge and appreciation of the natural environment
HOW THE ORGANISATION WILL CONTRIBUTE TO THE DISSEMINATION AND EXPLOITATION OF THE PROJECT RESULTS
The project is thought to meet all the educational and training multidisciplinary needs linked both to the school curriculum and the achievement of the objectives aiming at the students' personality and autonomy development.
In detail, the project will involve the following aspects:
• PERSONALITY (autonomy and self-esteem), SOCIALIZATION (comparison and respect for the rules) COOPERATION (solidarity)
• Acquisition of specific and transferable skills that are immediately expendable in different areas of life;
• Introduction to sports practice.
The main objective is to promote socialization and aggregation among the various groups of children,
allowing them to know each other and "make the team" ... hence the motto of the project:
"SPORT AND SCHOOL: TEAMWORK FOR NATURAL INTEGRATION ".