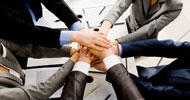 As a result of the exploitation activity a number of associated partners officially joined the project in order to contribute to the improvement of the project impact on their target groups, and to ensure the project sustainability by continued use of the project deliverables over the next years.

The associate partners of the Not Only Fair Play project are organisations interested in the promotion of sport at school. All associated partners share the project objectives and are willing to contribute to their achievement.

Institutions and organisations interested in becoming associated partners of the Not Ony Fair Play project can contact the national coordinators of the project.
Back to the Associated Partners
NAME OF THE ORGANISATION
Ion Ionescu de la Brad University of Agricultural Science and Veterinary Medicine
TYPE OF INSTITUTION
Higher education
ADDRESS
M. Sadoveanu Street, No. 3, Iasi
NAME OF CONTACT PERSON 1
Murariu Florin
EMAIL OF CONTACT PERSON 1
BRIEF DESCRIPTION OF THE ORGANISATION
The Faculty of Agriculture is part of the University of Agricultural Sciences and Veterinary medicine and occupies a well defined position within the higher agronomic education environment in Romania and at the European level. This position has been forged over the course of 100 years of experience, now recommending a powerful scientific, educational and culture centre. it is not coinidental the very etymology of the term education, that comes from the Latin root educo-educare, which means "to nourish" aa those in quest of the most exquisite food of all, the spiritual food. the faculty of Agriculture is a specialized institution in the higher education system run by the state whose fundamental mission statement is training agronomists, agricultural economists, engeneers in the food industry and biologists.
The sports ground of USAMV Iasi have many lands with artificial grass and field, jogging track, sport game hall, fitness, aerobic and bodybuilding, gym, tennis ball pressure switch plain, outdoor tennis court and rugby field. The total area is 15.000m2
HOW THE ORGANISATION WILL CONTRIBUTE TO THE DISSEMINATION AND EXPLOITATION OF THE PROJECT RESULTS
Exchange of expertise during and after the project
Participation in promotion of the project in various contexts and contacts
Contribution to exploitation and sustainability of the project results
Involvement and support in project sports activities.