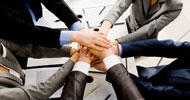 As a result of the exploitation activity a number of associated partners officially joined the project in order to contribute to the improvement of the project impact on their target groups, and to ensure the project sustainability by continued use of the project deliverables over the next years.

The associate partners of the Not Only Fair Play project are organisations interested in the promotion of sport at school. All associated partners share the project objectives and are willing to contribute to their achievement.

Institutions and organisations interested in becoming associated partners of the Not Ony Fair Play project can contact the national coordinators of the project.
Back to the Associated Partners
NAME OF THE ORGANISATION
Ufficio Educazione Fisica e Sportiva National Ministry of Education Local Area of Pistoia
TYPE OF INSTITUTION
Public Body
NAME OF CONTACT PERSON 1
Franco Ceseri
EMAIL OF CONTACT PERSON 1
BRIEF DESCRIPTION OF THE ORGANISATION
Institutional and public organization, dealing with all aspects of education in the Province and Local Area of Pistoia, including Physical Education.
Promote projects, activities in all sectors of public education, and it is addressed to teachers, students and families.
HOW THE ORGANISATION WILL CONTRIBUTE TO THE DISSEMINATION AND EXPLOITATION OF THE PROJECT RESULTS
Promotion and dissemination of NOFP Project.