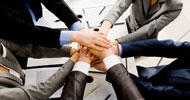 As a result of the exploitation activity a number of associated partners officially joined the project in order to contribute to the improvement of the project impact on their target groups, and to ensure the project sustainability by continued use of the project deliverables over the next years.

The associate partners of the Not Only Fair Play project are organisations interested in the promotion of sport at school. All associated partners share the project objectives and are willing to contribute to their achievement.

Institutions and organisations interested in becoming associated partners of the Not Ony Fair Play project can contact the national coordinators of the project.
Back to the Associated Partners
NAME OF THE ORGANISATION
Lega Nazionale Dilettanti Regional Committee of Tuscany Comitato Regionale Toscana
TYPE OF INSTITUTION
Sport National Organisation
ADDRESS
Via Gabriele d'Annunzio, 138c
NAME OF CONTACT PERSON 1
Fabio Bresci
EMAIL OF CONTACT PERSON 1
BRIEF DESCRIPTION OF THE ORGANISATION
The Lega Nazionale Dilettanti (National Amateur League) is the giant league which rules amateur football of FIGC in Italy.

Founded in 1959 in Rome, it has many leagues inside: a national league, the Inter-regional Committee, which organizes the Serie D championship from 1981, 19 regional leagues organized by 20 Regional Committees (Piedmont and Aosta Valley shared the same committee; South Tyrol and Trentino has its own committee but same regional league), the Women Football Division, and the Futsal Division.
HOW THE ORGANISATION WILL CONTRIBUTE TO THE DISSEMINATION AND EXPLOITATION OF THE PROJECT RESULTS
Promotion of the Project and dissemination of its aims and result, during work in progress