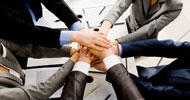 As a result of the exploitation activity a number of associated partners officially joined the project in order to contribute to the improvement of the project impact on their target groups, and to ensure the project sustainability by continued use of the project deliverables over the next years.

The associate partners of the Not Only Fair Play project are organisations interested in the promotion of sport at school. All associated partners share the project objectives and are willing to contribute to their achievement.

Institutions and organisations interested in becoming associated partners of the Not Ony Fair Play project can contact the national coordinators of the project.
Back to the Associated Partners
NAME OF THE ORGANISATION
Municipal Sports and Recreation Centre in Gdansk
TYPE OF INSTITUTION
Public body in charge of sport infrastructure
ADDRESS
80-221 Gdańsk, ul. Traugutta 29
NAME OF CONTACT PERSON 1
Agnieszka Fedorowicz
EMAIL OF CONTACT PERSON 1
BRIEF DESCRIPTION OF THE ORGANISATION
Municipal Sports and Recreation Centre in Gdansk is an institution established by the Mayor of Gdansk. The main tasks of the center is to maintain the highest level and modernization of the existing municipal sports and recreation infrastructure. The Centre manages the football stadium, the speedway stadium, yacht marinas and indoor swimming pool. It is also the administrator of Gdańsk beaches and watering places. This institution is also the animator of sports and recreational events for the citizens of Gdansk. It promotes a healthy lifestyle, offers new, innovative forms of active leisure, and taking care of the physical form.
HOW THE ORGANISATION WILL CONTRIBUTE TO THE DISSEMINATION AND EXPLOITATION OF THE PROJECT RESULTS
- Dissemination of information about the NOFP project through the website of the institution
- Transfer the Information about the project to the cooperating institutions
- Promotion of the project results among the cooperating institutions