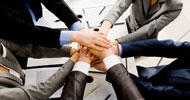 As a result of the exploitation activity a number of associated partners officially joined the project in order to contribute to the improvement of the project impact on their target groups, and to ensure the project sustainability by continued use of the project deliverables over the next years.

The associate partners of the Not Only Fair Play project are organisations interested in the promotion of sport at school. All associated partners share the project objectives and are willing to contribute to their achievement.

Institutions and organisations interested in becoming associated partners of the Not Ony Fair Play project can contact the national coordinators of the project.
Back to the Associated Partners
NAME OF THE ORGANISATION
Espoon Tapiot
TYPE OF INSTITUTION
Sport Organisation
ADDRESS
Otaranta 6, Espoo
WEB SITE
www.espoontapiot.fi
NAME OF CONTACT PERSON 1
Diari Sharifi
EMAIL OF CONTACT PERSON 1
BRIEF DESCRIPTION OF THE ORGANISATION
Espoon Tapiot is an athletics club with the largest number of licensed athletes in Finland. Espoon Tapiot provides high-quality athletics facilities widely from preschool children to the top level senior athletes.
HOW THE ORGANISATION WILL CONTRIBUTE TO THE DISSEMINATION AND EXPLOITATION OF THE PROJECT RESULTS
As the largest athletics club in Finland and a significant organisation in Helsinki region, the goal of Espoon Tapiot is to innovatively lead and develop Finnish athletics to success in continuously internationalizing environment.