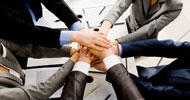 As a result of the exploitation activity a number of associated partners officially joined the project in order to contribute to the improvement of the project impact on their target groups, and to ensure the project sustainability by continued use of the project deliverables over the next years.

The associate partners of the Not Only Fair Play project are organisations interested in the promotion of sport at school. All associated partners share the project objectives and are willing to contribute to their achievement.

Institutions and organisations interested in becoming associated partners of the Not Ony Fair Play project can contact the national coordinators of the project.
Back to the Associated Partners
NAME OF THE ORGANISATION
HELMo
TYPE OF INSTITUTION
Higher education
ADDRESS
Rue Hors-Château 61
NAME OF CONTACT PERSON 1
Etienne Sottiaux
EMAIL OF CONTACT PERSON 1
NAME OF CONTACT PERSON 2
Danny Closset
EMAIL OF CONTACT PERSON 2
BRIEF DESCRIPTION OF THE ORGANISATION
HELMo (Haute École Libre Mosane), trains among others future teachers, with a section dedicated to physical education teachers.
It receives in its four sections more than a thousand students to experience, in a participative structure, a training that integrates theory and practice.
Three pedagogical curricula are proposed to train kindergarten, primary school and secondary school teachers.
HOW THE ORGANISATION WILL CONTRIBUTE TO THE DISSEMINATION AND EXPLOITATION OF THE PROJECT RESULTS
HELMo has participated actively in previous European projects with Inforef. HELMo can promote the project among its teachers and students (future teachers) and through its website. HELMo-Loncin also hosted the final conference.