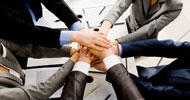 As a result of the exploitation activity a number of associated partners officially joined the project in order to contribute to the improvement of the project impact on their target groups, and to ensure the project sustainability by continued use of the project deliverables over the next years.

The associate partners of the Not Only Fair Play project are organisations interested in the promotion of sport at school. All associated partners share the project objectives and are willing to contribute to their achievement.

Institutions and organisations interested in becoming associated partners of the Not Ony Fair Play project can contact the national coordinators of the project.
Back to the Associated Partners
NAME OF THE ORGANISATION
CONI Regionale Toscana
TYPE OF INSTITUTION
Public Sport Organisation
NAME OF CONTACT PERSON 1
Francesco Maffei
EMAIL OF CONTACT PERSON 1
BRIEF DESCRIPTION OF THE ORGANISATION
Coni, ( NATIONAL ITALIAN OLYMPIC COMMITTEE) has for statutory mission to place sport at the service of the balanced and orderly development of the person. CONI intends to give its contribution in increasing the spread of motor activity, physical and sports, and raise awareness and culture of the movement between the entire population, with particular attention to young people, through sports and offers specific training and targeted. To achieve these objectives, Every year, moreover, CONI - in order to spread the sport and its values - promotes and organizes through its branch network the National Sports Day. The spread of the founding principles of national programs extends to the Community Abroad Italian Olympic Committee through the delegations present in several states
HOW THE ORGANISATION WILL CONTRIBUTE TO THE DISSEMINATION AND EXPLOITATION OF THE PROJECT RESULTS
the network of local committees CONI implements - in addition to local initiatives - national programs developed, managed and coordinated centrally from the Territory and Promotion.