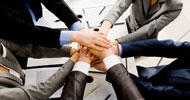 As a result of the exploitation activity a number of associated partners officially joined the project in order to contribute to the improvement of the project impact on their target groups, and to ensure the project sustainability by continued use of the project deliverables over the next years.

The associate partners of the Not Only Fair Play project are organisations interested in the promotion of sport at school. All associated partners share the project objectives and are willing to contribute to their achievement.

Institutions and organisations interested in becoming associated partners of the Not Ony Fair Play project can contact the national coordinators of the project.
Back to the Associated Partners
NAME OF THE ORGANISATION
Foundation "Phoenix – 21 century"
ADDRESS
h.e "Vida", block 1, entrance B, apartment 44
NAME OF CONTACT PERSON 1
Lazarinka Andreeva
EMAIL OF CONTACT PERSON 1
BRIEF DESCRIPTION OF THE ORGANISATION
Foundation "Phoenix – 21 century" is a non-governmental organization in public favour. The Foundation has been accredited by the national agency "Human resource development center", Bulgaria for organizing and conducting training courses under Comenius and Grundtvig lines of action. The organization is experienced with international project activities and boasts an international team of lecturers from Belgium, Croatia, Poland and Bulgaria.
HOW THE ORGANISATION WILL CONTRIBUTE TO THE DISSEMINATION AND EXPLOITATION OF THE PROJECT RESULTS
Participation in popularization activities for the project and its results. Providing support for the organization of common events, promotion and other support activities.