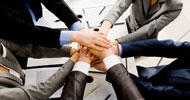 As a result of the exploitation activity a number of associated partners officially joined the project in order to contribute to the improvement of the project impact on their target groups, and to ensure the project sustainability by continued use of the project deliverables over the next years.

The associate partners of the Not Only Fair Play project are organisations interested in the promotion of sport at school. All associated partners share the project objectives and are willing to contribute to their achievement.

Institutions and organisations interested in becoming associated partners of the Not Ony Fair Play project can contact the national coordinators of the project.
Back to the Associated Partners
NAME OF THE ORGANISATION
Bilecik İl Özel İdarespor
TYPE OF INSTITUTION
Sport organisation
ADDRESS
Hürriyet Mahallesi Dumlupınar 5. Sokak No :2
NAME OF CONTACT PERSON 1
Hasan Kol
EMAIL OF CONTACT PERSON 1
BRIEF DESCRIPTION OF THE ORGANISATION
Bilecik Özel İdarespor is a Sports Club created by the workers of a government institution belonging to Governorship of Bilecik Province. It was established in 1987. It is the most well-known football club at Province. It is competing at a regional league. It is the only team playing at B Level in the area. It also promotes the new players to transfer professional football clubs. The club has a good relation with schools in the city, trainers of the team are PE teachers and footballers of the club are high school and university students. Club also provides accommodation and food for the student footballers.
HOW THE ORGANISATION WILL CONTRIBUTE TO THE DISSEMINATION AND EXPLOITATION OF THE PROJECT RESULTS
The role of Bilecik Özel İdarespor in this project includes;
-Exchange of experience and expertise during and after the project
-Participation in the Dissemination of the project information
-Promotion of the information about the project to our network of contacts
-Contribution to exploitation and sustainability of the project results