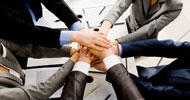 As a result of the exploitation activity a number of associated partners officially joined the project in order to contribute to the improvement of the project impact on their target groups, and to ensure the project sustainability by continued use of the project deliverables over the next years.

The associate partners of the Not Only Fair Play project are organisations interested in the promotion of sport at school. All associated partners share the project objectives and are willing to contribute to their achievement.

Institutions and organisations interested in becoming associated partners of the Not Ony Fair Play project can contact the national coordinators of the project.
Back to the Associated Partners
NAME OF THE ORGANISATION
Bilecik Federation of Amateur Sports Clubs
TYPE OF INSTITUTION
Sport organisation
ADDRESS
Gazipaşa Mahallesi Dağıstanlı Sokak No:6 Kat:1 BİLECİK
NAME OF CONTACT PERSON 1
Engin Toku
EMAIL OF CONTACT PERSON 1
BRIEF DESCRIPTION OF THE ORGANISATION
Bilecik Federation of Amateur Sports Clubs is an association settled in Bilecik city. It aims to work for creating a gathering and good relations between sports clubs, developing the physical conditions of the clubs, promoting the sportsmen and clubs, fight for more democratic rights for the sports world as an independent organization working voluteerly.
34 sports clubs are the members of this association. It controls and coordinates all sports activities in Bilecik Province. We can say it is an umbrella association in the city. It is coordinator of teamsports in the city. The time schedules of leagues and all official papers such as licences are provided by the association. It belongs to a confederation settled in Ankara the capital.
HOW THE ORGANISATION WILL CONTRIBUTE TO THE DISSEMINATION AND EXPLOITATION OF THE PROJECT RESULTS
Bilecik Federation of Amateur Sports Clubs will help the partners to disseminate and exploit the project results.
It will upload news and presentations promoting NOFP project on its website.
It will use the network of association, by the help of the confederation, so the results will reach to 81 cities of Turkey to all volunteer associations.
It will organize meetings for the belonging 34 sports clubs.
It will supply places for the Directorate to exhibit project brochures and flyers during the sports events organized by the Federation .