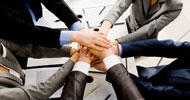 As a result of the exploitation activity a number of associated partners officially joined the project in order to contribute to the improvement of the project impact on their target groups, and to ensure the project sustainability by continued use of the project deliverables over the next years.

The associate partners of the Not Only Fair Play project are organisations interested in the promotion of sport at school. All associated partners share the project objectives and are willing to contribute to their achievement.

Institutions and organisations interested in becoming associated partners of the Not Ony Fair Play project can contact the national coordinators of the project.
Back to the Associated Partners
NAME OF THE ORGANISATION
Gedanensis Lower Secondary School
TYPE OF INSTITUTION
Lower Secondary School (private)
ADDRESS
80-506 Gdańsk, ul. Dworska 34
NAME OF CONTACT PERSON 1
Bogumiła Przysiężna
EMAIL OF CONTACT PERSON 1
BRIEF DESCRIPTION OF THE ORGANISATION
"Gedanensis" Lower Secondary School is a part of the Association of "Gedanensis" Schools, which was founded in 1992 on the initiative of teachers and parents. This school is modern and friendly for students. The school's curriculum guarantee the comprehensive development of students' personality. It is important to make them aware of their own capabilities, enrichment of knowledge and skills.

Sport and physical education are the important part of the teaching process. The school provides, as part of a PE lessons, classes at the pool. There are also organized a family weekend classes at the icerink and at the swimming pool, also hiking rallies and kayaking, and summer surfing and sailing camps.
HOW THE ORGANISATION WILL CONTRIBUTE TO THE DISSEMINATION AND EXPLOITATION OF THE PROJECT RESULTS
- Information about the project together with direct links to the project portal.
- Dissemination of information about the project among teachers.
- The use of the project results in further work school.