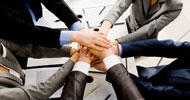 As a result of the exploitation activity a number of associated partners officially joined the project in order to contribute to the improvement of the project impact on their target groups, and to ensure the project sustainability by continued use of the project deliverables over the next years.

The associate partners of the Not Only Fair Play project are organisations interested in the promotion of sport at school. All associated partners share the project objectives and are willing to contribute to their achievement.

Institutions and organisations interested in becoming associated partners of the Not Ony Fair Play project can contact the national coordinators of the project.
Back to the Associated Partners
NAME OF THE ORGANISATION
XXVII Liceum Ogólnokształcące w Krakowie –
TYPE OF INSTITUTION
Public School
ADDRESS
Senatorska 35, 30-106 Kraków, Polonia
NAME OF CONTACT PERSON 1
Joanna Basiaga
EMAIL OF CONTACT PERSON 1
BRIEF DESCRIPTION OF THE ORGANISATION
The school was founded in 1992 on the initiative of Anthony Weyssenhoff, teacher, social worker and scout. The motto of the creator of the XXVII LO were the words "Good student is the most important"
Through more than20 years teachers, students and parents have created a friendly atmosphere
HOW THE ORGANISATION WILL CONTRIBUTE TO THE DISSEMINATION AND EXPLOITATION OF THE PROJECT RESULTS
LO is not based only on lessons, but also educational activities in cooperation with the Youth Centre, through which the development of students is effective, fuller and richer.
Implementation of many international education programs and contacts with foreign partners and schools in France and Germany. The contribute of the school will be about dissemination and exploitation in educational methodologies, connecting sports and other subjects.