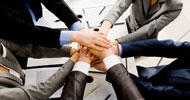 As a result of the exploitation activity a number of associated partners officially joined the project in order to contribute to the improvement of the project impact on their target groups, and to ensure the project sustainability by continued use of the project deliverables over the next years.

The associate partners of the Not Only Fair Play project are organisations interested in the promotion of sport at school. All associated partners share the project objectives and are willing to contribute to their achievement.

Institutions and organisations interested in becoming associated partners of the Not Ony Fair Play project can contact the national coordinators of the project.
Back to the Associated Partners
NAME OF THE ORGANISATION
City of Acqui Terme
TYPE OF INSTITUTION
Public Body
NAME OF CONTACT PERSON 1
Raffaella Caria
EMAIL OF CONTACT PERSON 1
BRIEF DESCRIPTION OF THE ORGANISATION
The City of Acqui Terme is a local government and therefore a Public Entity. The Sports Board of the towns is in acherge of the insitutional promotion of the related events in cooperation with local authorities, public and private stakeholders.
HOW THE ORGANISATION WILL CONTRIBUTE TO THE DISSEMINATION AND EXPLOITATION OF THE PROJECT RESULTS
As associate partner of the Not Only Fair Play project we will promote sports activities at school. We will support ther schools of the city in the organization of educational events/conferences/sports sessions aimed at the promotion of a better awareness of the importance of sport at a school through a better integration of physical education into the school curricula.
We will take diseeminate the information on the telated events through the institutional communication channel we daily use:
- City of Acqui Terme web portal
http://comune.acquiterme.al.it
- Social networks