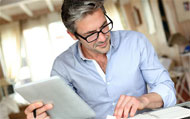 This section allows a constant communication and sharing of information among the project partners as far as the activities for the different intellectual outputs are concerned.

Each project partner uploads to this section on a three month basis.
Back to the Work in Progress List
click here for the printable version

Partners' Institution:
Pixel

Project's period (from/to):
01 January 2015 - 31 December 2016

Objectives of activities carried out:
The Phase 1 foresees by the project partners is "Capitalising of success stories and best practices". It is based on the selection of best practices at transnational level contributing to the promotion of awareness of the importance of sport at school, to the social inclusion at school through sport, to an ethical approach to sport, to a better knowledge of all sports.
The selected best practices will be used as reference and inspiration.

The results of this activity are:
• The creation of a network of teachers and students in the 10 project countries
• The collection of case studies of students who successfully managed to balance their school work with their passion for sport
• The collection of best practices project and initiatives for raising awareness of the importance of sport in upper-secondary schools.

Description of activities carried out:
Pixel took care of the coordination, monitoring and checking of the partners' activities expected for this Phase 1.

In particular, Pixel, in cooperation with I.P. Datini, created the following forms (available on the download area of this portal):
P1.A – School Participation Form
P1.B – School Participation Letter
P1.C – Role of the school
P1.D – Case Studies Template
P1.E – Best Practice Projects and Initiatives Template

Pixel disseminated Not Only Fair Play project during many national activities and transnational meeting involving people belonging to Not Only Fair Play project target groups. A number of educational stakeholders has been made aware of the start of Not Only Fair Play project, its aims and, in particular, about the activities foreseen by the first Phase. Beyond face-to-face dissemination events, Pixel spread information about Not Only Fair Play project through the Internet and, in particular, on the Facebook page of the project.
Pixel checked the results achieved by the partners from the formal point of view and supported the partners in the target groups involvement and in the collection of the case studies and project initiatives.

Outcomes:
Pixel's coordination work has been useful for stimulating partners' activities, meeting deadlines and keeping the thread of the expected results.
The forms have been useful in order to simplify partners' tasks and to make partnership's results uniform.
People reached by Pixel dissemination declared themselves interested in Not Only Fair PLay activities, they are curious about the future results and asked to be kept informed on the development of the project.

Evaluation of the work undertaken:
All the expected results of the first Phase output have been reached.