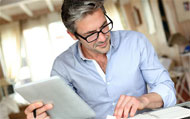 This section allows a constant communication and sharing of information among the project partners as far as the activities for the different intellectual outputs are concerned.

Each project partner uploads to this section on a three month basis.
Back to the Work in Progress List
click here for the printable version

Partners' Institution:
RENASUP

Project's period (from/to):
01 January 2015 - 31 December 2016

Objectives of activities carried out:
The Phase 1 foresees by the project partners is "Capitalising of success stories and best practices". It is based on the selection of best practices at transnational level contributing to the promotion of awareness of the importance of sport at school, to the social inclusion at school through sport, to an ethical approach to sport, to a better knowledge of all sports.
The selected best practices will be used as reference and inspiration.

The results of this activity are:
• The creation of a network of teachers and students in the 10 project countries
• The collection of case studies of students who successfully managed to balance their school work with their passion for sport
• The collection of best practices project and initiatives for raising awareness of the importance of sport in upper-secondary schools.

Description of activities carried out:
RENASUP translated into French the following forms:

- P1. D. Case Studies Template
- P1. E. Best Practice Projects and Initiatives

RENASUP team communicated with Sébastien Caroff, sports teacher from Lycée Jeanne d'Arc. He communicated information on four initiatives, which took place into the school.
Lycée Ozanam sent three initiatives and one case study.
Lycée Notre Dame de Grâce sent two initiatives and one case study.
Lycée Lemonnier sent one initiative and one case study.

Every initiative and case study was translated into Englsih.

Outcomes:
- 6 schools involved
- 10 best initiatives uploaded
- 4 case studies uploaded

Evaluation of the work undertaken:
- Schools involved in the project showed great interest to project objectives
- RENASUP is waiting for the participation of 1 other school
- Delays are registered, regarding the capitalizing of schools best practices