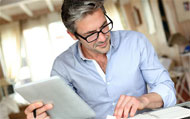 This section allows a constant communication and sharing of information among the project partners as far as the activities for the different intellectual outputs are concerned.

Each project partner uploads to this section on a three month basis.
Back to the Work in Progress List
click here for the printable version

Partners' Institution:
INFOREF

Project's period (from/to):
01 January 2015 - 31 December 2016

Objectives of activities carried out:
The Phase 1 foresees by the project partners is "Capitalising of success stories and best practices". It is based on the selection of best practices at transnational level contributing to the promotion of awareness of the importance of sport at school, to the social inclusion at school through sport, to an ethical approach to sport, to a better knowledge of all sports.
The selected best practices will be used as reference and inspiration.

The results of this activity are:
• The creation of a network of teachers and students in the 10 project countries
• The collection of case studies of students who successfully managed to balance their school work with their passion for sport
• The collection of best practices project and initiatives for raising awareness of the importance of sport in upper-secondary schools.

Description of activities carried out:
Inforef received and translated into French the following forms:

1.A - School Participation Form;
1.B - School Participation Letter;
1.C - Role of the School.doc;
P1.D – Case Studies Template;
P1.E – Best Practice Projects and Initiatives Template.

In order to find possible associated school, Inforef invited:
Emmanuel Chaumont (responsible for the physical education sector of FESeC - Federation of Catholic Secondary Education) and physical education teacher at "Centre Scolaire Saint-François-Xavier" in Verviers;
Danièle Closset (deputy director of "HELMo Loncin", the section of HELMo (that trains physical education teachers). Several schools responded positively.

Mr Chaumont involved his school as associated school and provided one initiative. He also contacted other schools, several of which expressed interest in participating. Six of them have become associated schools (one letter pending) and several have provided initiatives. Inforef also involved a seventh school, Collège Sainte-Véronique, as associated school.

The associated schools are:

- Centre Scolaire Saint-François-Xavier (Verviers)
- Collège Notre-Dame du Bon Secours (Binche)
- Institut de la Providence (Wavre)
- Institut Notre-Dame (Heusy)
- Institut Saint-Charles (Dottignies)
- Instituts Saint-Luc (Mons)
- Collège Sainte-Véronique (Liège)

Inforef, together with some of the teachers that have been contacted, have reviewed and uploaded sixteen initiatives in English and in French.

The case study template has been translated and submitted to students and teachers. Six case studies have been received and uploaded on the portal.
A teacher of Collège Sainte-Véronique asked his athlete students to complete the case study template as an assignment.

Outcomes:
Seven associated schools involved and six letters received.
Sixteen initiatives uploaded on the portal (more reviewed) in English and in French.
Eleven case studies uploaded on the portal in English and in French.

Evaluation of the work undertaken:
Schools responded enthusiastically to this project and gladly proposed initiatives. Seven have been involved as associated school although one letter is still expected. The involvement of schools had some delay due to the inconvenient period during which they were contacted (exam and summer time) but we eventually caught up.

The number of initiatives and case studies was easily reached and even exceeded.