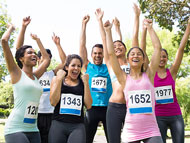 Collection of initiatives aiming at promoting:
awareness of importance of sport at school level
social inclusion and prevent early school leaving
an ethical approach to sport
all types of sports at school level

Title of the initiative:
Swimming

Date of the Event:
From 2010

Country:
Italy

City:
Savona

Sport:
Swimming

Aims:
promotion of an ethical approach to sport
promotion of awareness of importance of sport at school level

Description of the initiatives:
This activity finds its natural development in a territory of Liguria, completely overlooking the sea. From about two years our school I.S.S. "Ferraris-Pancaldo di Savona) organizes swimming lessons to their students as part of the physical education curriculum. In particular the importance of swimming, even in his "rescue" component, is highest in the nautical courses. Our Institute has, in fact, an education that extends from industry specializations and graphics, up to dedicated maritime careers paths, and machine. This activity, our school will implement over the next few years, it has a unique feature, it combines the appearance of learning to professional sports, regardless of swimming ability, any person engaged in the maritime sector.

Supporting Documents: