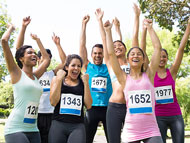 Collection of initiatives aiming at promoting:
awareness of importance of sport at school level
social inclusion and prevent early school leaving
an ethical approach to sport
all types of sports at school level

Title of the initiative:
Strengthening European Traditional Sports

Web site of the initiative:

Date of the Event:
2013-2015

Country:
Belgium, Finland, France, Italy

Sport:
Archery, Athletics, Cricket, Hockey, Martial Art, Multi sports, Shooting, Tchoukball

Aims:
promotion of all types of sports

Description of the initiatives:
The aim of the project is to enlarge the existing European network of traditional sports and games, and thereby we want to safeguard and promote traditional European sports and games. The target region of the project is Northern and Eastern Europe as these two regions are currently underrepresented in the existing European network (ETSGA). The beneficiary is Vlaamse Traditionele Sporten (VlaS), Belgium, working with:
- Sportimonium (Belgium)
- European Traditional Sports and Games Association (France)
- Tesz- Vesz Ifjúsági és Gyermekalapítvány (Hungary)
- Institut Nacional d'Educació Fisica de Catalunya (Spain)
- Federachon Esport Nohtra Tera (Italy)
- Bol Chumann na hEireann (Ireland)
- Gerlev Idraetsheojskole (Denmark).

In the sports events organized people from all age groups take part - children from schools, youngsters, adults and even elderly people.

Supporting Documents: