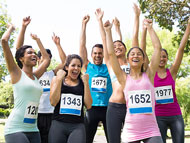 Collection of initiatives aiming at promoting:
awareness of importance of sport at school level
social inclusion and prevent early school leaving
an ethical approach to sport
all types of sports at school level


Title of the initiative:
Gençliğe Sporla Bakış Projesi - Youth from the Point of Sport Project

Web site of the initiative:

Date of the Event:
14 August 2014-15 August 2015

Country:
Turkey

City:
Bilecik

Sport:
Football

Aims:
promotion of an ethical approach to sport
promotion of awareness of importance of sport at school level
promotion of social inclusion and prevention of early school leaving through sport

Description of the initiatives:
Bilecik Federation of Amateur Sports Clubs, is a Provincial association related with sports clubs mainly dealing with football. They aimed to apply a project to promote the school success and develop their life standards of disadvantaged young people by sport and other activities applied. The project was funded a year ago, and it aims to promote 24 disadvantaged young people(age between 14-20) by forming a football team. The young people were chosen from the secondary schools of the city. They are under the risk of early school leaving and dependency to bad habits. They were trained by two coaches for ten months. They attended competitions and play fair play matches with teams from other cities. They are supported by teachers for their school success. They got extra classes then their school success increased. At the end of the project their life got better and some started to play in professional teams.

Iniziative in national language

Supporting Documents: