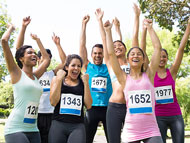 Collection of initiatives aiming at promoting:
awareness of importance of sport at school level
social inclusion and prevent early school leaving
an ethical approach to sport
all types of sports at school level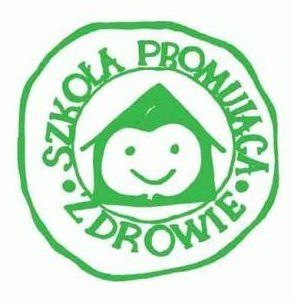 Title of the initiative:
School Nutrition & Sport Programme

Web site of the initiative:
www.gim2dzialdowo.pl

Date of the Event:
the period of 2010-2013

Country:
Poland

City:
Działdowo

Sport:
Multi sports

Aims:
promotion of all types of sports
promotion of an ethical approach to sport
promotion of awareness of importance of sport at school level
promotion of social inclusion and prevention of early school leaving through sport

Description of the initiatives:
The programme was implemented by the Lower Secondary School Nr 2 in Działdowo, in the period of 2010 – 2013 years. Nearly 400 students at the age of 13-16 participated in the action. Its aim was to improve the students' health and wellbeing through changing their eating habits and approach to the PE lessons as well as motivate them to get physically active.
The activities were undertaken in the framework of two main fields: nutrition and physical activity.
The programme was started by the school research regarding students' eating habits, namely their attitude to having breakfast and lunch. The results showed that about 25% of the students did not eat breakfast at home and about 35% did not have lunch at school. The information campaign about the influence of the nutrition on good health condition was led by means of the educational activities during different subjects lessons, school radio programmes, school newspaper articles, promotion of healthy food at school fairs. Also the assortment offered by the school shop was changed.
In the field of sport one of the main programme goals was the enhancement of sporting events. The offer of school and after-school sport activities increased by incorporating new, less popular sport disciplines e.g. baseball. Among others projects, the Grunwald Baseball Cup, described separately as a best initiative in the database of the NOFP project, was launched. Another goal was to change of the method of assessing the students' sport achievements: the teachers focused on the individual students' progress not on the sport result. Consequently each student had the feeling of success.
The school cooperated closely with the parents who participated in an educational lectures and debates about the good nutrition, also helped in organization of the healthy food fairs.
The second research carried out in 2013 proved the effectiveness of the programme. The percentage of the students avoiding the morning meals decreased to 10% . Besides, the students' attitude towards PE lessons significantly improved.
The school was awarded with the National Certificate "Health Promoting School" by the Minister of Education.
The programme is being continued.

Supporting Documents: