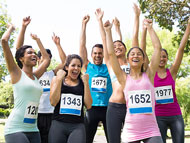 Collection of initiatives aiming at promoting:
awareness of importance of sport at school level
social inclusion and prevent early school leaving
an ethical approach to sport
all types of sports at school level

Title of the initiative:
StreetSoccer

Web site of the initiative:

Date of the Event:
July 2015 - ongoing

Country:
United Kingdom

City:
Dundee

Sport:
Football

Aims:
promotion of an ethical approach to sport

Description of the initiatives:
Aims

To INSPIRE. Inspire people to be all they can be, to achieve their goals both on and off the pitch, and inspire others to do the same.
To MOTIVATE. By increasing motivation, this often leads to improved chances of success.
To DEVELOP. Develop new skills, develop and increase confidence, self-esteem and develop better self-efficacy whilst developing trust.
To UNITE. Unite people from different backgrounds to come together and work together.
Most importantly, we believe sport provides OPPORTUNITY, an opportunity to participate, an opportunity to tackle exclusion, an opportunity for change.


Drop in Sessions (16+)
Often the first step in engaging in our services, these two hour fun football sessions offer players a chance to meet new people, improve physical/mental health, increase confidence and provide players with a safe and positive environment. All our sessions are FREE, open to anyone aged 16+ and are delivered across numerous venues in Scotland.

Football Works is a unique initiative. The partnership provides an innovative approach that bridges the gap between mainstream employability support services and is aimed at socially disadvantaged adults and young people using the power of football to inspire, motivate and develop participants to create positive change. The course offers work skills, training, personal development and coaching, which lead to SQA qualifications and delivered in a sports based environment

Change Programme (16-25)
Street Soccer Change programme is a football themed programme for young people aged 16 –25 year old who are disengaged in areas of multiple deprivation. The programme is aimed at the most disenfranchised and socially excluded young people, those who have experience of mental ill-health, addiction, homelessness, care-leavers and those furthest from the employment market.

Street Soccer FC (For Change10-16) is a new programme developed in partnership with STV Appeal which aims to provide free football sessions and activities to children and young people from socially disadvantaged backgrounds and areas of high deprivation. The programme will be delivered and supported by participants from Street Soccer Scotland and graduates from its 'Football Works' Personal Development Courses.

Women's Programme
Women's sport at elite level is often under represented. We discovered that engaging women in our regular mixed programmes was also difficult. After carrying out research it was evident that some women felt uncomfortable participating in a male dominated environment, therefore we created our Street Soccer Womens' Programme. Similar to our Drop-In session, these weekly activities offer a mixture of football and exercise.

Supporting Documents: