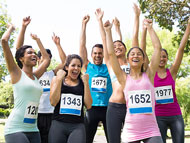 Collection of initiatives aiming at promoting:
awareness of importance of sport at school level
social inclusion and prevent early school leaving
an ethical approach to sport
all types of sports at school level

Title of the initiative:
Game on Scotland

Web site of the initiative:

Date of the Event:
2014 - ongoing

Country:
United Kingdom

City:
Glasgow

Aims:
promotion of all types of sports
promotion of an ethical approach to sport
promotion of awareness of importance of sport at school level
promotion of social inclusion and prevention of early school leaving through sport

Description of the initiatives:
Game on Scotland was the official education programme around the Glasgow 2014 Commonwealth Games. This was a partnership between Education Scotland, Scottish Government, Glasgow 2014 and Glasgow City Council. The website provided free access to a range of resources and media items which outlined background information about the games and the Commonwealth. Using the Games as a context for learning, the website helped practitioners create engaging learning opportunities for children and young people across Scotland and beyond. An evaluation report has been published by Education Scotland, looking at the effectiveness of the education programme in support of Glasgow 2014.

• Over 250,000 children and young people in Scotland and 1 million worldwide took part in the programme;
• 1,163 schools and organisations registered a Game On Challenge, including 894 from schools in Scotland;
• 690 Game On Scotland Plaques were awarded, 528 of these to schools in Scotland
• The Game On Scotland website had over 470,000 users, accounting for around 2.5 million page views and 46,000 downloads.

Access is still available to the core information about the Commonwealth. The Legacy section contains a number of links to resources which are available to support further learning across.

Supporting Documents: