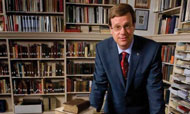 Their support is a key element to promote sport at school
Back to the School Directors Toolkits
Sport as a Mean of Social Inclusion
A Toolkit for School Director

1. Promote the professional development of teachers
A school director can promote the professional development of his/her teachers by building awareness of the importance of sport for social inclusion and altering practices and beliefs. This can be done by
• Providing the teaching staff with the opportunity to learn, train and exchange information by organizing meetings and conferences with professionals such as psychologists, doctors, coaches, athletes, etc.
• Boosting communication among teachers and professionals to make problem-solving easier, improve the effectiveness of the organization and create a climate of openness by setting a simple form available in the school site that each of them can use, if necessary, to ask for information.
Learning Objective
The described activities will
• Enable teachers to apply changes made to curricula or other aspects of teaching practice
• Enable schools to develop and apply new strategies concerning the different aspects of teaching practice
• Exchange information
Online Resources