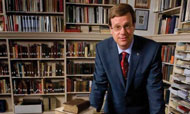 Their support is a key element to promote sport at school
Back to the School Directors Toolkits
How to Integrate Sport into Curricular Activities
School Director

7. Implement cross-curricular activities with physical education subject and other subjects in school
There are many opportunities to reinforce core content in physical education classes. This effort to support language arts, math, history, and science should not come at the expense of teaching physical education standards and content. The key is find creative ways to reinforce the core material while keeping true to the goal of teaching the skills and concepts related to developing lifelong movers. Below you will find some suggestions on ways to reinforce core content in PE.

MATH - Skill drills in physical education provide many opportunities for students to practice counting in multiples. Student can also be given points for completing different tasks. As the points add up, students will need to use basic math skills to compute their score. Another skill that is easy to incorporate is pattern building. This can be done as station work or as part of creative relay races. Money can be used as a reinforcement for completing tasks thereby giving students additional exposure to the look of various types of currency (coins vs. bills) and how to count it. There are also many opportunities to discuss math vocabulary that relate to physical education (e.g. – angle, measurement, perimeter, distance, etc.).

LANGUAGE ARTS – When students enter the gym, a great way to reinforce language arts is to have the students read instructions for their warm-up. If doing this, keep the language simple and post three or fewer basic instructions. Physical educators can use spelling words in a variety of creative ways to help students (e.g. – jump rope spelling, word sort challenge, GeoMat spelling, etc.). PE teachers can also reinforce key vocabulary using a Word Wall.

SCIENCE – One of the best ways to support science is to perform experiments in physical education class. The practical use of experimentation vocabulary when learning about heart rate or burning calories is a great way to reinforce these important science concepts in physical education class. There are also many opportunities to highlight science related vocabulary that is used during PE classes (e.g. – speed, friction, angle of trajectory, fulcrum, lever, aerodynamics, etc.). There are other awesome activities that use student knowledge of science concepts (e.g. – Habitat Survivor (dodging and fleeing), Evaporation (tossing flying discs at a target), Rocket Launcher (striking and catching pool noodles), etc.).

SOCIAL STUDIES – Social Studies is made up of a variety of sub-disciplines like civics, economics, history, and geography. Each discipline has unique vocabulary that can be highlighted in physical education classes. If organizing students into squads or teams, using history vocabulary as team names is a simple way to reinforce the terms (i.e. –important local peoples, important historical battles & events, famous leaders, etc.). There are also many opportunities using creative activities that are specific to social studies content (e.g. – anything that deals with the Olympics can be connected to Greece, Chinese jump rope has a natural connection to the history of China, etc.).

The key to crossing the curriculum is using the resources available to you at your school (other teacher and/or your administrators).
Learning Objective
The learning objective of this step is to provide school directors with the knowledge how sports can be integrated in the teaching and learning process in other subject and vice versa. After completing this step school directors will be able to support teachers in the school in the process of how to develop cross curricular activities using sport.
Online Resources