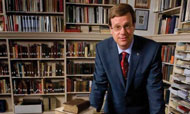 Their support is a key element to promote sport at school
Back to the School Directors Toolkits
How to Integrate Sport into Curricular Activities
School Director

1. Physical Education Curriculum Analysis
Assessing the school's health and physical education policies and programs and developing a plan for improvement, should start from reviewing of the current state and current curriculum materials avaialble.

The assessment of the school's policy and programs could include assessment on some major key points:
• Health education: is it planned (existing in the curriculum), designed to help students develop knowledge, attitudes and skills needed to maintain and improve health, prevent disease, and avoid or modify health risk behaviors?;
• Health services: does the school provide health screenings, does it ensure access and/or referral to health care services, prevent and control communicable diseases and other health problems, and provide emergency care for illness or injury?;
• Physical education: is there proper curriculum; skilled and trained staff to provide the education;
• Nutrition services: does the school provide students with access to a variety of nutritious meals and snacks, and accommodate the health and nutrition needs of all students?;
• Health promotion for staff: are there programs that encourage and support school staff to improve their health status and morale?
• School mental health and social services: are the individual and group assessments, interventions and referrals intended to improve students' mental, emotional, and social health?
• Healthy school environment: is the physical and aesthetic surroundings, psychosocial climate, and policies that support learning, and ensure students and staff are physically safe.
• Family/community Involvement: is there an integrated parent/guardian, community, and school approach to respond to students' health-related and physical activity needs and enhance students' health and well-being. Parent involvement in health and physical education increases both student achievement and self-esteem.

That review should aim to assess the materials and activities of the schools according to set standards. These standards might be national or regional standards to be covered in terms of hours of physcial activitiy included in the program or number of activities per year that should be implemented. If there are no national standards to follow, the school can set its own standards for PE policies and programs.

It's essential for schools to conduct a situation analysis before considering any further step in integration of sport into curricular activities. By providing a baseline assessment of the reality in the school, a situation analysis may help to better understand the needs, resources and conditions that are relevant to planning interventions. Analysis should refer to both quantitative and qualitative information. Such analysis should include review of the current health status of students too. Schools are encouraged to gather information regarding physical activity levels, fruit and vegetable consumption, school attendance, and prevalence of overweight students, obesity, diabetes, etc.

It is important for the school to understand what the knowledge, attitudes, beliefs, values, behaviours and conditions of students, associated with healthy eating and physical activity are. Such a survey should address also the connection between sport and education answering questions like:
• how does physical activity affect academic achievement;
• can physical activity contribute to development of personal characteristics, which can support students in the process of acquisition of key competences;
• can sport and physical activities teach skills as well as form or change behavior?

Such an analysis is supposed also to address the available resources and current capacity in the school to promote sports and physical activity as prerequisites for providing healthier lifestyle amongst their students. This includes financial and human resources as well as the health infrastructure.

Another helpful part of the analysis could also be a comparative analysis with existing programs in other schools, programs organized by other stakeholders that address promotion of physical activity in schools. Such comparative analysis of course should consider the specific conditions under which these other programs are developed and running as well as additional factors for success or failure, specific for the other stakeholders and the environment they work in. Information regarding existing curricula and programs can be collected through surveys, personal meetings and consultations, interviews and focus group discussions. It is important to act on the basis of the findings of the situation analysis. The analysis will reveal target areas for development.
Learning Objective
The learning objective of this step is to give school directors knowledge of the importance of analyzing the school current status quo in physical education, curricula, as well as to introduce tools, which can support the process of analysis. After going through this step school directors will be able to analyze school policies, programs and curricula, related to physical education in a better and more focused manner, using contemporary tools.
Online Resources