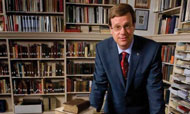 Their support is a key element to promote sport at school
Back to the School Directors Toolkits
How to Support Students to Balance Sport and Study at School
School Directors

7. Galvanise the practice of sport in the whole school
Because sport activities are a factor of intellectual and emotional balance and help prevent early school leaving, because beyond elites, every student needs to be brought to a good physical condition, because few families have the financial resources to pay for sport club fees, equipment or transports to competitions. Offer various sports to try and practice at school: this could get some students interested in starting a new hobby – even though they would not aim at the top level.
Improve the image of physical education lessons. In collaboration with physical education teachers, organise sport competitions at school or with other schools, focusing on activities in which most or all students can participate, regardless of their physical conditions or socio-economic background. You could use the opportunity of national and international events and awareness campaigns dedicated to the promotion of sports, such as the European week of sport or other sport-related national celebrations, to involve your school in a sport event.
Promote physical activities in everyday life, such as walking or cycling as a means to go to and from school. Associate it with other sport-related issues such as health and good nutrition, fair play, addictions. Open up challenges and games for the students for counting walking and biking kilometres, etc.
Help teachers invent and pilot new ways of learning in the classrooms – and outside the classrooms. Do the students have to sit on their chairs for the whole day or could they learn by doing and moving? What could be done outside the classroom and the school itself? How physical movement could enhance and support learning?
Learning Objective
The learning objective of step 7 is to remind school directors of the importance of physical education and physical activities on a general level at schools. Not only athletes on a top level have to be taken into consideration but physical activities have to be offered for all students. Cooperation between vocational teachers and PE teachers may be fruitful and it may offer new ways of integrating PE into other subjects and also of organising sport events, competitions and other happenings that are targeted in the whole school
Online Resources