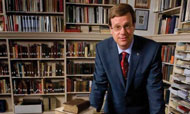 Their support is a key element to promote sport at school
Back to the School Directors Toolkits
How to Support Students to Balance Sport and Study at School
School Directors

3. Individually support the elite student in the absence of a sports studies section
Several countries have a legal framework for young elite and/or promising athletes who are still at school. Depending on the country's legislation, this can entail an adapted course calendar for the student (such as optional classes or physical education classes replaced by hours of training). Be aware of the legislation in your country and provide information to athlete students who may not know how to obtain the status of elite or promising athlete.
Adapt the timetable of the courses and exams to the requirements related to training and competitions, implement individual support of the student, communicate and speak with the sport coaches for achieving a common understanding. Name a specific study counsellor or PE teacher who will serve as a link between students, sport clubs, parents and other teachers. Give the counsellor(s) enough time resources for the communication and guidance which is often individual and tailor-made for each student's needs.
Start the conversation and interaction with the student's sport team and coach. Try to find together the most convenient periods and times for exams and for practices. Morning practices have proved to be a good solution in many cases: it increases the effectivity and performance also at school afterwards.
If the student has educational difficulties, find possibilities of remedial classes that fit the student's schedule. There are sometimes homework clubs specifically addressed to athlete students. Some sport clubs also offer premises at the sport halls for homework support and homework clubs. Make sure that the teaching staff of your school is aware of this opportunity and encourage the students to make use of this help.
Learning Objective
The learning objective of step 3 is to remind school directors of the possible status that an elite athlete may have according to the national legislation. It also reminds of the importance of cooperation between the school and sport clubs as a means of support for a student. Individual options, personal guidance and support are very important all along the study time.
Online Resources