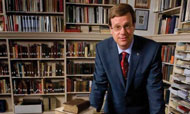 Their support is a key element to promote sport at school
Back to the School Directors Toolkits
How to Support Students to Balance Sport and Study at School
School Directors

1. Avoid competition
Not all athlete students aspire to a career in sport. Some see in the daily practice of a sport a way to acquire some living hygiene as well as a strict and rigorous discipline.
Many students find in sport the motivation they need in their studies. The students who practice sports on a top level often are disciplined and take a serious responsibility in both studies and sports activities. Their daily rhythm with practices, lessons and homework is balanced and supervised by the students themselves.
Because it is related to a more concrete effort than the intellectual effort, sport can often be used to explain students the meaning of homework or the need to persevere even when you do not understand at once: "like a football or basketball player needs to exercise shooting every day in order to do it during a game, likewise a student needs to do their homework carefully every day if they hope to have a good mark when they do the task in class".
Learning Objective
The learning objective of step 1 is to help school directors and teachers understand the nature of top sports and how this can be used as a support for the studies by showing the similarities between the two areas (such as time management and serious work).
Online Resources