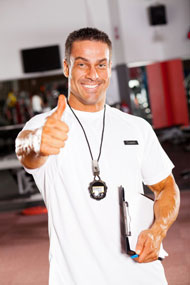 They are the main point of reference for students at school
Back to the Physical Education Teachers Toolkits
Sport as a Mean of Social Inclusion, Including Communication Strategies with Parents
A Toolkit for Physical Education Teacher

5. Assess taking into account social skills and involving parents
The term "assessment" is usually referred to as the variety of methods and tools that teachers use to evaluate learning progress, skills acquisition or educational needs of students.

Teachers usually assess for different purposes:
• Students' learning
• Improvement of teaching
• Communication
• Students' motivation

There are many tools to be used in order to achieve the different purposes as for example:
• Pre-assessment is usually used to establish a base against which teachers measure learning progress over the duration of a teaching unit/course.
• Formative assessment is the in-progress evaluation of students' learning, here the main purpose is to give teachers in-progress feedback. Formative assessment is said to be "for learning" because according to the results teachers can modify their teaching technique.
• Summative assessment is used to evaluate students' learning at the end of a teaching unit.

So, on the one hand, effective assessment can help students to understand their achievement and help teachers improve teaching, on the other hand, it serves as a mean of communication between teachers and parents: through it parents can have a better understanding of the learning progress of their sons and give support and advice.
The Physical Education yearly plan usually includes several sections: school goals, subject objectives, expected outcomes, assessment, subject teacher, facilities, time allocation etc.
When planning, Physical Education teachers should take into account the role of sport as a mean of social inclusion and always include social factors and attitudes such as the level at which students show they are able to follow rules, play cooperatively, show respect for the others etc. in the section "expected outcomes". These expected outcomes must be clearly stated and communicated to parents during the parent-teacher class committee.
Learning Objective
This activity aims at having students understand the inclusive values the school intends to convey and facilitate the cooperation between teachers and parents.
Online Resources