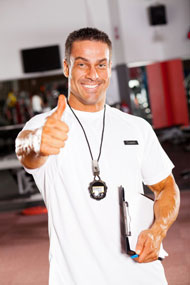 They are the main point of reference for students at school
Back to the Physical Education Teachers Toolkits
Sport as a Mean of Social Inclusion, Including Communication Strategies with Parents
A Toolkit for Physical Education Teacher

9. "Mens sana in corpore sano"
Organize sport-study program to associate sport and studies. During holidays, on a voluntary basis, propose private lessons and sporting activities for students who have difficulties at school. Parents and Physical education teachers would take care of both sporting activities and private lessons. It is a way to promote social inclusion and create a collaboration between parents, teachers and students and tighten the links between them.
Learning Objective
This would show that both intellectual and sporting activities are useful. It is also a way to help the children who have difficulties, while enjoying a good time.
Online Resources
Stafford House Study HolidaysThis website shows an initiative which consists in the creation of sport study program, during summer or holidays. It is mainly proposed to go outside the country but we could think about doing it within our country.
"Sport and…"This website shows the importance of sports and in which way it can be helpful.
Parents' guide to the Ontario code of conductThis website contains the Ontario code of conduct that addresses not only to students, but to everyone involved in the education system.