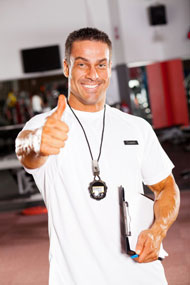 They are the main point of reference for students at school
Back to the Physical Education Teachers Toolkits
Promotion of an ethical approach to sport, including communication strategies with parents
A Toolkit for Physical Education Teacher

2. Cooperation with teachers of other subjects aiming at promotion of morality and ethical code of conduct
This step highlights the role that sport ethics should play in our society. It also introduces the concept of sport values and help students and teachers acquire knowledge of these sport principles within the context of sport and physical activity. In addition, it makes connections between sport values and other aspects of our lives. This step also presents several codes of behavior for teachers. As professionals, teachers are to constantly engage with the principles outlined in a critical manner, taking into account the educational value of the particular relationships with persons within particular teaching and learning situations and processes.
This step provides teachers with online material on several codes, which are intended to encourage teachers to adopt an informed approach to their teaching and contexts and to reflect on the good and correct practices as professional teachers. A teacher shall endeavour to be a role model and shall act within the community in a manner which enhances the prestige of the profession.
Learning Objective
The objectives of this step are to raise teachers' awareness about the role and meaning of ethics in sport and to review several codes of behaviour promoting standards in teachers' conduct.
Online Resources