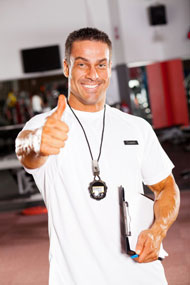 They are the main point of reference for students at school
Back to the Physical Education Teachers Toolkits
Promotion of an ethical approach to sport, including communication strategies with parents
A Toolkit for Physical Education Teacher

10. PE teachers' professional development in terms of ethical competence
It's important to educators to keep up to date with the latest and best professional trends, approaches and teaching styles, thus teachers and coaches should regularly seek ways of increasing their personal and professional development. The Key Competences for Lifelong Learning recommended by the European Commission are a combination of different phenomena, including cognitive dimensions (knowledge and skills) and affective dimensions (attitudes and values). Social and civic competences are based on democracy, social justice and equality, active citizenship, civil rights and ethical values. Ethical competence involves the possession of certain personal and professional values which are difficult to measure but they are readily observable in everyday situations at schools, where PE teachers may face complex, ethically ambiguous situations. This step of the toolkit highlights the importance of rising their ethical competence and engaging both teachers and students in discussions about ethical behaviour. The ethical aspect of social integration has become essential in a context of a high net migration rate and an increased number of refugees which has affected the sociocultural diversity across Europe. PE teachers should be aware of ethical challenges facing present and future education. Teachers' role is not only to develop students' specific athletic skills but also their ability to reflect critically on sports performance in an ethical dimension.
In the Online Resources available in this step teachers will find useful didactic materials – from background information about recommendations of the European Commission for teacher professional development to reflection on specific topics, like the ethical aspect of involving animals in sports activities, the ethics of sports reporting or using media to teach about values.
Learning Objective
The learning objective of this step is to stress the importance of constant teacher professional development with focus on ethical competence which is indispensable to modern PE teachers in sociocultural diverse Europe.
Online Resources