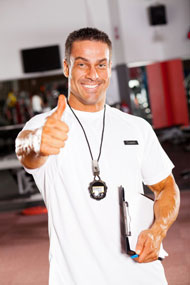 They are the main point of reference for students at school
Back to the Physical Education Teachers Toolkits
How to Promote Less Popular Sports
Physical Education Teacher

7. School and regional competitions on the minority sports
A great possibility to popularize a new sport discipline at a wide scale is organizing a competition that could attract a big audience. The sporting event should be preceded by a promotional campaign involving also other subjects' teachers (e.g. Languages, ICT , Art) Engagement of the representatives of local community (cooperating schools, parents, authorities, sponsors etc.) will influence the social integration and create an opportunity to promote the school's achievements in an educational and sports environment. The sport contest is an important experience for young people for two reasons. Firstly, they have a good possibility to experience a challenging sport event and present their spectacular sport skills. However we must not forget that they may be vulnerable to focus too intensively on the goal of winning, and as a consequence their exposure to peer-pressure and anxiety may increase. Therefore, it is important for parents and coaches to help teens handle the stress before the contest and frustrations that may occur in case of defeat. That is why teachers should possess a range of qualities and coaching skills and adopt them to the specific needs of the young athletes. The overriding principle of the fair play code of conduct should be respected by all the participants of sport events. The young athletes should be aware that "fair play" is something more than just playing with the rules. It incorporates the concepts of friendship, respect for others and playing within the right spirit. Their motto concerning the competitive sport events should be:" Think and act positive, trust yourself, your ability, your hard work, enjoy the opportunity" (Maria Bartelli:
http://www.2015schoolgames.com/MariaBertelliHowdoathletesprepareforcompetition.pdf
)
Learning Objective
The objective of this issue is to equip PE teachers with coaching skills including the ability to motivate and support athletes, build good relationship with parents and create a safe environment where the ethical code of conduct is respected.
Online Resources