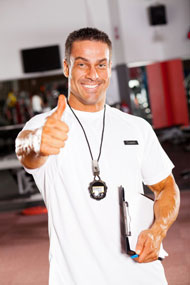 They are the main point of reference for students at school
Back to the Physical Education Teachers Toolkits
How to Promote Less Popular Sports
Physical Education Teacher

Introduction
• The background gives wide information about sport disciplines in the context of sports practised at school (PE lessons and extracurricular activities). It also gives examples of sports activities and provides useful general tips on planning and organising sports activities as well as making the best use of physical activity facilities.
• Cooperation with other subject teachers supports the cross-curricular integration of lessons. It encourages teachers to work together by providing useful tips and links as to how to integrate physical movement into various subject areas: languages, arts, geography, history, math, science and social studies.
• Communication with parents shows the role that good communication between parents and teachers has in pupils' development and offers guidelines on how to involve parents in PE activities.
• The exchange of knowledge and experiences with other trainers and PE gives PE teachers valuable information on how to interact and share ideas about education, classroom management and teaching strategies.
• Using the ICT tools for promotion of the new sports in and outside school features lots of tips and information on how to integrate technology into PE programme.
• School sport clubs and fan clubs in the field of less popular sports provides teachers and parents with knowledge concerning students' participation in school sport and fan clubs, analysing its pros and cons and giving the useful guidelines and tips to the coaches.
• School and regional competitions on the minority sports supports PE teachers in educational process in terms of preparing students to participate in sport competitions with compliance of the fair play spirit.
• Inclusive sports and activities in PE teachers' practice gives PE teachers valuable information and provides the variety of teaching resources concerning the area of inclusion of school community through sport and physical activities.
• Improving teacher competences for professional development complements the toolkit with the essential element of every teacher's work: the continuing professional development which enables to extend knowledge, acquire new innovative methods and teaching skills, necessary for an effective education.
• Sports and physical activities in a medical context highlights great possibilities of PE in the field of preventing diseases and many therapy activities, providing inspiration for PE teachers to include activities aimed at specific groups of students.